Giusfredi Giovanni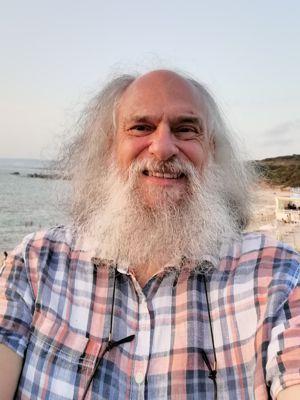 Professional Profile:
(Associated)
Activity field:
Main office/laboratory:
Sezione Sesto Fiorentino – LENS
Office phone number:
055-8962009
Laboratory phone number:
055-457-2461
E-mail:

ResearcherID:
I-6961-2013
OrcidID:
0000-0002-3581-224X
ScopusID:
6603959065
Primary activity:
High resolution and sensibility molecular spectroscopy. Metastable atom beams spectroscopy. Electronic devices for phase locked loops of lasers. Metrology. Experimental studies of spatio-temporal instabilities in dynamical systems. High sensitivity spectroscopic systems operating in the mid-infrared with high finesse resonant cavities for the detection of trace gases, in particular CO2 radiocarbon.
Main experiences acquired:
Development of experiments with laser, writing of acquisition programs and elaboration of experimental data; development of theoretical models and implementation of simulation programs. Design and realization of experimental apparatus. Optical Physics teaching, history of Optics.
Research Groups:
Mid ir and thz spectroscopy and applications
Others Funded Projects in which he/she participates:
Progetto integrato per lo sviluppo della Capacità Tecnologica e Operativa della Toscana per l'Utilizzo esteso dello Spazio e più dell'aria.
Sistemi innovativi di misura per la protezione dell'ambiente e della salute
Fundamental Research ON TERAhertz Photonic Devices
Publications, Research Results, now, in INO's database are:
102
  –   Papers JCR/ISI Journals, are:
79
  –   Books or Chapters, are:
24
  –   Papers in Journals not indexed JCR/ISI, are:
0
  –   Conference proceedings, are:
39
  –   Abstract, are:
84
Bibliometric indices are calculated USING ONLY THE INO DATABASE and the number of citations from "WEB OF SCIENCE" (of Thomson Reuters) is updated at
2023-09-24  –   maximum number of citations for an article:
107
  –   maximum impact factor (IF) for a journal when an article is published:
8.434
  –   H-INDEX:
30 
  G-INDEX:
66 
  HC-INDEX (contemporary):
14 
  –   List of
TopTen
papers in citations  –   List of
TopTen
journals in Impact Factor