Parisi Maria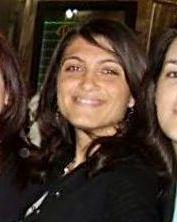 Professional Profile:
Researcher (Employee)
Activity field:
Research
Main office/laboratory:
Sezione di Napoli
Office phone number:
081 867 5367
Laboratory phone number:
081 867 5332
E-mail:

ResearcherID:
D-2817-2013
OrcidID:
0000-0001-8101-0451
ScopusID:
57205857624
Primary activity:
Dr. Maria Parisi is a Research Scientist at INO – National Institute of Optics of the CNR – National Research Council, since 2020.
She is co-author of more than 50 publications on peer-reviewed international journals (h-index 27, WoS). The topics of his scientific activity are nonlinear optics, singular optics, laser interferometry, quantum optics, optomechanics.
M. P. graduated in 2007 and received PHD in Fundamental and Applied Physics in 2011 at the University of Naples Federico II.
During 2007-2011, she has been an Associate member of INFN-Naples and of the European Gravitational Observatory (EGO). His research was aimed in the framework of gravitational wave detection, participating in Virgo Experiment and Ad-Virgo project. In particular, she collaborated with the Virgo Optics Group to the characterization and mitigation of beam wavefront deformations in the high power interferometric detector. The main scientific outcome was the realization and installation of a phase camera on the Virgo experiment detection bench, leading to the thermal compensation, crucial to the improvement of gravitational waves detector sensitivity curve.
Since November 2011, she has joined at INO-CNR as a post-doc fellow. Here, she gained expertise on strain, acceleration and temperature sensors based on fiber Bragg gratings, optical frequency combs, nonlinear optics, quantum optics, optomechanics by participating in many National and European projects (MONICA – Monitoraggio innovativo per le coste e l'ambiente marino, MOSQ – Manipolazione optomeccanica di luce squeezed, QUANTOM – Quantum Optomechanics, NOICE – Nonlinear Optics for Comb gEneration, QOMBs – Quantum simulation and entanglement engineering in quantum cascade laser frequency combs). Among the various activities, she has contributed to theoretically model and experimentally demonstrate the onset of optical frequency combs in nonlinear optical resonators, cavity-enhanced second-harmonic generation systems and optical parametric oscillator.
Currently, M. P. is involved mainly on a compact and stable continuous-wave mid-infrared Optical Parametric Oscillator realization and Optomechanical manipulation of Orbital Angular Momentum.
Main experiences acquired:
Nonlinear optics, Optical resonators, Singular optic, Laser Interferometry, Scanning and Analysis of wave-front distortions: thermal deformations and thermal lensing effect, jitter noise propagation.
Research Groups:
OAM States and Optomechanics
Ultrastable Optical Parametric Oscillators
Others Funded Projects in which he/she participates:
Manipolazione optomeccanica di luce squeezed
Multiplexed OAM Hybrid Near-Mid Infrared Link
Publications, Research Results, now, in INO's database are:
45
  –   Papers JCR/ISI Journals, are:
38
  –   Books or Chapters, are:
0
  –   Papers in Journals not indexed JCR/ISI, are:
0
  –   Conference proceedings, are:
12
  –   Abstract, are:
7
Bibliometric indices are calculated USING ONLY THE INO DATABASE and the number of citations from "WEB OF SCIENCE" (of Thomson Reuters) is updated at
2023-11-26  –   maximum number of citations for an article:
901
  –   maximum impact factor (IF) for a journal when an article is published:
16.238
  –   H-INDEX:
28 
  G-INDEX:
36 
  HC-INDEX (contemporary):
20 
  –   List of
TopTen
papers in citations  –   List of
TopTen
journals in Impact Factor