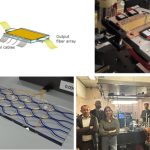 A research published in Science Advances demonstrates that it is possible to certify the properties of integrated optical devices
November 9, 2023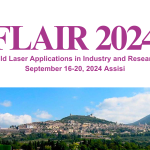 Field Laser Applications in Industry and Research – FLAIR 2024
November 13, 2023
On November 12, 1998, Tito Arecchi, the esteemed Director of the National Institute of Optics, joined forces with Giorgio Bonsanti, the eminent Superintendent of the Opificio delle Pietre Dure, to formalize an agreement that would solidify the scientific collaboration of the two institutes.
This collaboration, which had already been flourishing for years under the guidance of Luca Pezzati and Mauro Matteini, was forged with a shared vision: the safeguarding of Italy's rich cultural heritage.
Twenty-five years ago, in Florence, a joint optical metrology laboratory for the diagnostics of cultural heritage came into being. Its purpose extended beyond the mere integration of resources and expertise; it generated knowledge and pioneered new technologies for the diagnosis, restoration, and conservation of our precious cultural artefacts.
This scientific laboratory, born of a groundbreaking inter-ministerial partnership, combined science and cultural heritage and established a transformative and profoundly interdisciplinary approach to research. To this day, experts from diverse fields work harmoniously, propelled by a shared purpose: to uncover the secrets of the artist's creative process, monitor the state of preservation of artistic masterpieces, and develop novel methodologies that delve into techniques and materials, ultimately preserving our heritage for generations yet to come.
The experience and the extraordinary accomplishments achieved made this laboratory an export model, so significant that it became the prototype for the European research infrastructure dedicated to the sciences of heritage, E-RIHS.
Thus, as we celebrate 25 years of fruitful collaboration between the Opificio delle Pietre Dure and INO, now a CNR Institute, we bear witness to its continued legacy of generating scientific breakthroughs of international acclaim.
Emanuela Daffra, the current Superintendent of the Opificio delle Pietre Dure, eloquently stated, "The continuous expansion in the breadth, depth, and dissemination of our results, growth that can truly be aptly described as exponential, serves as a testament to the visionary foresight underlying the convention forged 25 years ago. It has fostered the creation of an indispensable sphere of work, one that the Opificio is deeply proud to perpetuate."
Francesco Saverio Cataliotti, the Director of CNR-INO, adds, "The achievements we have attained in recent years serve as a resounding testament to the transformative power of science and innovation when harnessed in service to cultural heritage. Particularly when drawing upon the collective brilliance of an interdisciplinary research group capable of synergistically addressing the multifaceted challenges of conservation and restoration, we have truly witnessed the co-creation of new knowledge. After 25 years, the preservation of our irreplaceable cultural heritage remains our shared mission, one that CNR-INO and the Opificio delle Pietre Dure face united, with unyielding determination."