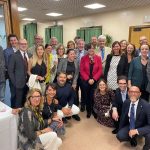 The CNR multimedia exhibition tells something about the National Institute of Optics
October 21, 2023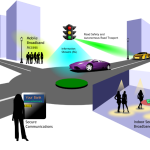 Transmitting data through light, interview with Jacopo Catani
November 3, 2023
The Comics&Science Palace will be hosting an Escape Room event called "Alla Ricerca dell'Equilibrio Perduto" from November 4th to November 5th.
The Escape Room is organized by CREO-CNR, a network of researchers from CNR (National Research Council), and is designed for participants aged 12 and up, as well as families.
In this Escape Room, participants will need to solve puzzles and find the "Formula dell'Equilibrio" (Formula of Equilibrium) to help the injured Dr. Chiara Costanza, who heads an interdisciplinary team that has found a solution to reducing human environmental impact. However, to protect her research, it has been hidden in the room. Once inside, participants will have 45 minutes to find the formula and unlock the door.
The Escape Room will take place at the Comics&Science Palace, where science is taught through various means such as comics, video games, shows, and even jewelry. The event will be running from 15:00 to 20:00 on Saturday, November 4th, and all day on Sunday, November 5th.
Attendance to the Escape Room is free, but online booking is highly recommended. Groups of up to 8 people are accepted. You can make a reservation online using the following link: Eventbrite Reservation Link
For more information on other initiatives at the C&S Palace, you can visit the complete and regularly updated program at this link: Program Link